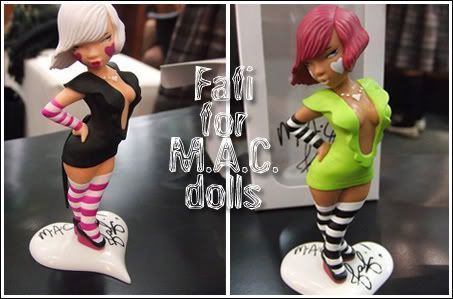 'Get It While It's Hot' had a blurb about the dolls(in Dutch) coming out for Fafi For MAC, debuting February 13th, 2007. Make sure to check your stores for event dates (some stores are having preview nights!).

Source: http://www.temptalia.com/mac-cosmetics-fafi-dolls-fafinettes-for-fafi-for-mac
more pictures(scroll way down):http://blog.pixnet.net/color23/post/13101558


I'm totally drooling over these!!!! I want them soooooo bad!!!!
but they are very tiny!